Friday, November 19, 2010
Here is a great "Infographic" that explains what goes on behind the scenes at Google. It's pretty self-explanatory.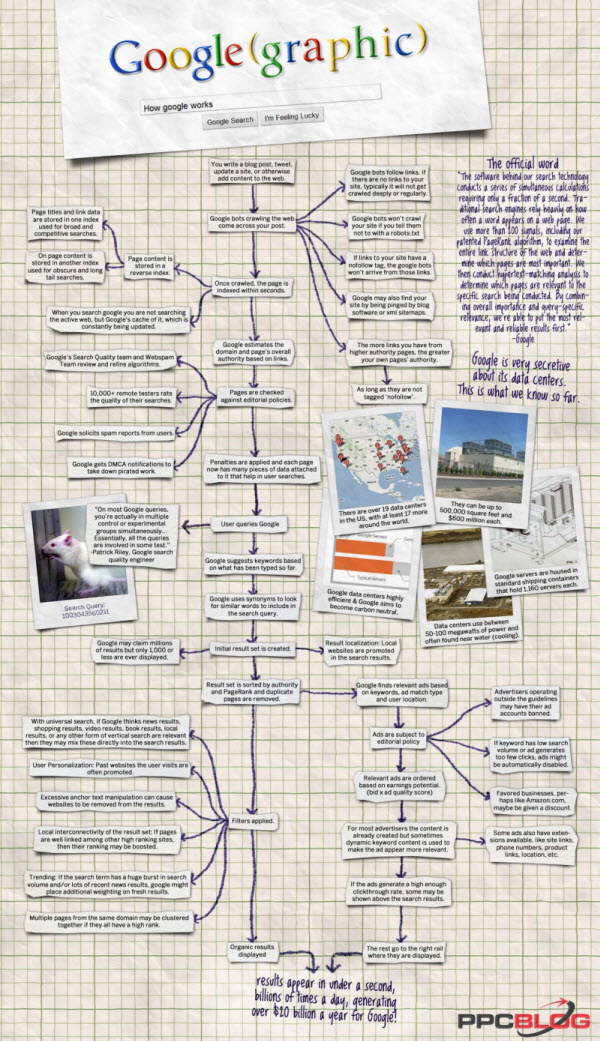 Posted by

James Weinheimer
at 5:47 AM
0 comments


Friday, November 12, 2010
We have a new featured resource, a video available in Youtube of the first movie version of George Orwell's
Animal Farm
. It turns out that this version involved a special office of the CIA, that even rewrote some of Orwell's story!
The story is there
, along with links to articles and lectures talking about it.
Also, there are links to propaganda films available in the Internet Archive, such as the famous
"Duck and Cover"
short for children, featuring Bert the Turtle, who teaches children how to save themselves from injury during a nuclear attack!
Bert the Turtle about to Duck and Cover
Posted by

James Weinheimer
at 5:36 AM
0 comments


Wednesday, November 10, 2010
We have just
created another of our
news feeds
, this one for the area of
Archaeology
. It searches some of the major sites on the web that provide the latest news in Archaeology, returns an
RSS feed
, reformats it and provides it to you.
You can access this news feed from any page in the
AUR Library Catalog
, by going to
Browsing
, the selecting
News
and
Archaeology
. All you do then is simply select the sites you are interested in and then click on
Latest News
.You can select from a lot of other areas, too.
Tell us what you think, or if you have an idea for another site,
Posted by

James Weinheimer
at 7:19 AM
0 comments